Last month I did a review for
The Old Schoolhouse Magazine
and really enjoy this magazine. I've been accepted to be a part of the
Schoolhouse Review Crew
. I'm super excited that I have the opportunity to give my opinion(s) for some homeschool materials. I've seen some great resources, but with
SchoolhouseTeacher.com
, you can't go wrong. In fact, I don't know how I've made it through a full year and haven't come across this.
Schoolhouse Teacher
has a wide range of educational material for Preschool through High School and is very well worth every penny spent. I'm not just saying that because I'm writing this review. I totally would pay for this membership because it truly saves time and definitely money.
As I scrolled through the page, clicking on the various materials to plan for my children's lesson plans, I was blown away more and more. The first link I noticed was the Special Needs. This is very helpful for me because some of you may have already know that I have a few struggling learners. So, education can be hard for them. I thought I was going to fall out of my chair when I saw this section because it's often forgotten. I also learned so much in this section as well. For instance, I have an ADHD child and one of the suggestions was to let him answer orally instead of writing for some of his assignments. Schoolhouse Teacher has it all laid out for you and offer great suggestions to help you modify lesson for your child. I printed this suggestions, laminated them, and it's the first page in my daily binder.
As I continued on, I was blown away more and more. I use to think my daily planner was awesome, but wrong again.
Schoolhouse Teacher
planners are provided, but not only are they for my child's education, but also for their daily lives from the time they get up to the time they go to bed. I often struggle with this because it's like, how do we transition from homeschool to family life. I'm realizing lately that it's an all in one deal. I added a few more pages to my planner, such as the IEP (Individual Education Plan), this will help me visualize what my children's progress and set goals for them throughout the year. Also, helpful for my records, just in case I would need to produce them, even though my state doesn't require me to keep these records. Its very helpful in case something should arise and I can show proof.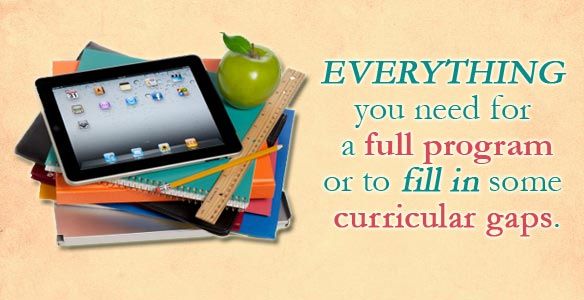 Sure this is my second year, but last year it was easier with homeschooling 2 of my children, now I'm homeschooling all 5 of my children and it gets a little chaotic around here. So, when I decided a planner was going to be the answer, but if the planner doesn't cover the whole day then what's the point. So, I've used charts, but they are as colorful as these in
Schoolhouse Teacher
. With this planner, I will be able to layout our whole day and with visuals if needed because the clip art is already available in the planners.
I love the Dailies section because it covers everything I need. The best part is that it's well laid out by grade levels. This has you daily math, grammar, spelling, writing, etc. This is great for my children because it tends to get a little chaotic and nice see it already laid out for me. I no longer have spend hours researching for material. I really like that there are unit studies and lapbooks available because we often do these as well.
There are videos as well for helping me with those tough Math lessons. I'm pretty good in that area, but sometimes when my child needs a little extra, it's nice have another insight on things. I liked how the video explains the lesson in step by step instructions, following text for me to print for a reference while I teach the lesson. The lesson included this video with 10 minute daily worksheets for the week for add practice.

These lesson plans are available for download in several formats, PDF, Word, and there are some that require software downloading. I had to download a software for my oldest for his Math lessons. As he's in High School and there were some Geometry lessons that requires a software. We both enjoyed these lessons because it was more hands on for him. Often he's reluctant to try something new, but this was so much fun. It provided him with coordinates, he would click those coordinates and it would display the lines for him. I knew was enjoying in because I heard a couple of phrases from his direction, "Cool!" So, I believe he found a new interest in Math.
I can go on for hours about
Schoolhouse Teacher
, but then what fun would that be for you. I strongly suggest that if you're looking for an all in one curriculum, then look no further. Not only will this benefit your children, but yourself as well. For just a $1 for your first month, $5.95 every month, and annually $64.26 for all of your children from Preschool to High School without the burden on your finances. I know for me, the amount of hours I spend researching will be dramatically reduced. This will allow me to have at least 2 hours or more a night catching up on some reading, crocheting, knitting, watching television or a movie, and just flat out me time.
Thank you for visiting and hope that you enjoyed my review!
Disclaimer
: I received a free copy of this product through the Schoolhouse Review Crew in exchange for my honest review. I was not required to write a positive review nor was I compensated in any other way. All opinions I have expressed are my own or those of my family. I am disclosing this in accordance with the FTC Regulations.