My son and I both enjoyed this review for

Classical Academic Press

. Not only did we learn about God, but we bonded while learning. We started our day with the chapter story time in his Student Book. Then with the recommendation from the Teacher's Edition, we would reflect by looking up the verse in our Bibles and copying them into our Bible Journal. At the end of each chapter I would have him review the Story Time with the Audio before we would move onto the next chapter.
Third Grade Level

32 Chapters

Memory Verse

Key Facts

Vocabulary

Review Worksheets

Chapter Quiz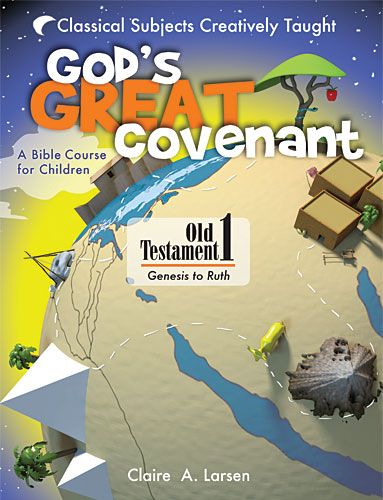 He enjoyed this

Student Book

because it was easy navigation for him with minimal help. I think that helped him improve his independence. We would read together, go through the lesson for the chapter, break up, and he was able to complete the workbook by himself. The only suggestion I would make for the workbook is to have the Review Worksheets and the Chapter Quiz pages easier to tear out.
Classical Academic God's Great Convention Old Testament Book 1

wasn't easy or hard for my son. I thought at first by the layout of the chapters it looked easy. However, it was just right because not only does it appear to be fill in the blanks, it challenged my son to pay attention to the story. He realized that after the second chapter that everything he needed could be found from the story. Yes, I know it was a little late, but hey, at least he connected the concept. He's likes to know what's coming next, kind of like a need to know his day in advance. The Student Book is laid out like that, Story Time, Worksheets, and Quiz .
Once he figured that out, I think he did very well thereafter. I know for me, I love it because I use to struggle to get him to want to read. He wasn't a fan of reading until ClassicalAcademic Press came into our home.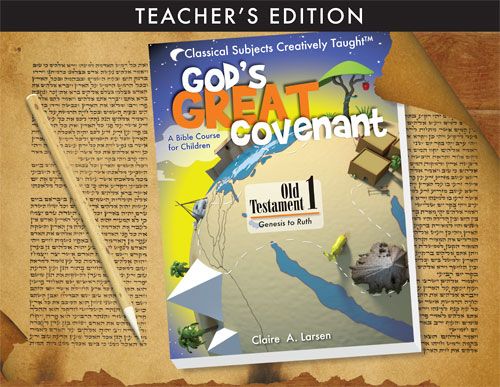 We all know the perks of having a Teacher's Edition when teaching. My favorite section in this book was the scripture related to each chapter. I made it easy to reference to and also great for daily copywork for my son. I had a hard time with the page falling out, but that's because when I was folding the previous pages over. So, I would recommend not doing that.
Disclaimer: I received a free copy of this product through the Schoolhouse Review Crew in exchange for my honest review. I was not required to write a positive review nor was I compensated in any other way. All opinions I have expressed are my own or those of my family. I am disclosing this in accordance with the FTC Regulations.

Thank you for visiting our blog! If you find this enjoyable, join us below for free!