We had the opportunity to review
Classical Academic Press
,
"The Discovery of Deduction an Introduction to Formal Logic
." We received the
Teacher's Edition
and the
Student Textbook
for
Discovery of Deduction.
The Discovery of Deduction an Introduction to Formal Logic
surely would cost $26.95 for the
textbook
and is available in an eBook form. The
Teacher's Edition
will cost $29.95. This is very reasonable for the average homeschool family.
We enjoyed the layout for
Discovery of Deduction
because it was very clear as to what needed to be done throughout the week. Each week consisted of a review from the current chapter through defining, fill in the blank, explaining, and deduction in action. As each week progresses the review get more and more challenging through analyzing, creating, labeling and more.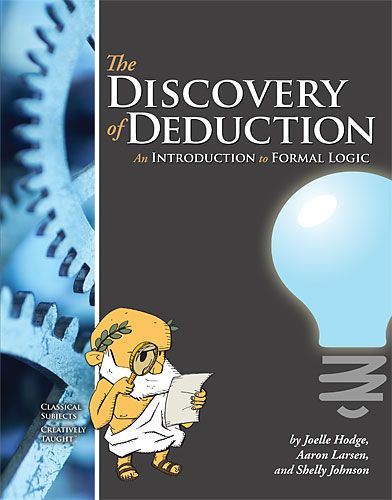 We would begin by reading the chapter together. We started off okay, but further in my son and I had a few laughs about him thinking he could win a couple arguments, but then realized that we're learning together. Isn't that funny how young adults think sometimes.
After we had read and discussed the chapter, my son would complete the defining portion on his own. I would have him do the explain, answer, examples, assess, and discuss sections on a piece of paper and then add it to the textbook because he tends to write big and has his writing all over a page. After he would completed the chapter review, we would discuss his response.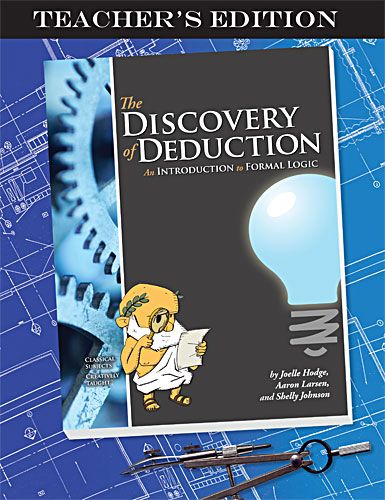 We both like the skits from a couple of the chapters. They weren't not only funny, but it's good to add a little humor in learning. Otherwise, it becomes just another course with dry material. Another like for us, was the Deduction in Action, but I think my favorite was the the creative homework excuses presented in school. My son is a 14, and he can come up with some excuses that make my head turn. (LOL)

Disclaimer
: I received a free copy of this product through the Schoolhouse Review Crew in exchange for my honest review. I was not required to write a positive review nor was I compensated in any other way. All opinions I have expressed are my own or those of my family. I am disclosing this in accordance with the FTC Regulations.
Thank you for visiting our blog! If you find this enjoyable, join us below for free!