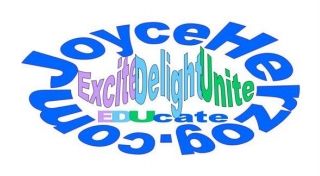 A few weeks ago we were given the opportunity to review
Scaredy Cat Reading System Express by Joyce Herzog
. It was by far the coolest way to get any child excited about sight words, spelling, sentence building, etc. All of this for only $30. We had a blast working with SCRS Express.
SCRS Express
is formally a level 4 filled with games, activities, test, and 15 main rules. This is a self pace learning experience for your child. It also recommends 3 methods to use
SCRS Express
with your child:
Option 1-a learner that needs to make a quick progress and not feel stuck.
Option 2-a learner that needs to know he is not doing baby work.
Option 3- a learner that is merely solidifying his grasp of words and without gaps.
We received the physical copy of
SCRS Express
with an audio CD. There's so much included in the packet. Some are as follows:
Scaredy Cat Reading System (SCRS Express)
SCRS Express-Rules Songs
The Story of Lettermaster
The Story of Lettermaster Teaching Tool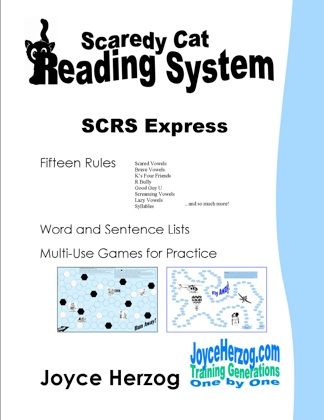 I especially enjoyed it because of the different levels my children are at. This allowed them to work at their levels and all the lists are available in
SCRS Express
. We spent about 30-60 minutes a day on this, working through a phonics game, word wall drill, one minute test, and spelling. I especially enjoyed the Daily Plan because it broke it down for me as to how much time to spend on each area.
The only thing that would recommend is the universal game board to be laminated. However, this isn't very hard for anyone to do if it would cause Ms. Herzog a hassle. I simply just used box tape to laminate our game board.

Thank you for visiting our blog. If you like what you see, stop by our
Etsy shop
for your hand crafted items. Also
like us on Facebook
and join our
Facebook Group
for homeschool support. Download our FREE Spring notebook page
here
.